Careful study needed to deal with challenging market conditions
THE Malaysian property market has gone through a difficult patch and while no one can predict the future accurately, 2017 is not expected to be rosy either. Thus, it is imperative that decisions are made based on due diligence and careful study of the property market, say local property experts. But as the saying goes, every cloud has a silver lining. Find out what the real estate industry has to say about the year that has passed and what areas investors and homebuyers need to look at this year.
Samuel Tan (Executive director, KGV International Property Consultants (Johor))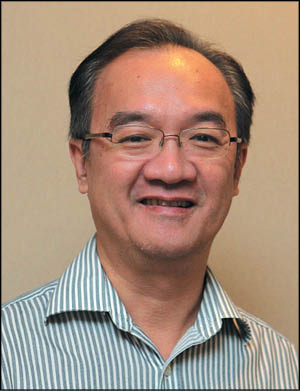 Generally, buyers in the Johor primary and secondary markets have been cautious in the last 10 months. This is not due to lack of demand but other factors such as financing, a wait-and-see attitude and affordability.
I believe both total transactional volumes and values will continue to fall this year but not as drastically as in 2016. Declines were significant in 2015 and 2016. On the primary market, developers are switching to affordable products, which will encourage sales volume. On the secondary market, transactional volume will drop moderately but the downside will be limited.
Investors and homebuyers should look for opportune buys. There will be good buys available in the market. There will be cases of eager sellers. Investors should be liquid enough to buy when such opportunities present themselves. They need not be auctioned properties.
My wish list for this year includes a Goods and Services Tax-friendly environment for the residential subsector, from material suppliers, contractors and consultants to developers and consumers. The entire supply chain must not be stifled by GST in one form or another.
I hope for better loan policies to stimulate the property market without sacrificing lending prudence. Stamp duty, real property gains tax and GST should be reviewed. We can ill-afford to see a collapse of the housing sector.
I would also like to see an increase in the disposable income of consumers for them to buy properties. Money circulating in the market is always good for the economy. Property purchases should be seen as a major catalyst.
There should also be more infrastructure works to open up new frontiers for property development. Land in these areas is usually cheaper. This will enable developers to offer more affordable houses.
Y Y Lau (Country head and managing director, JLL Property Services)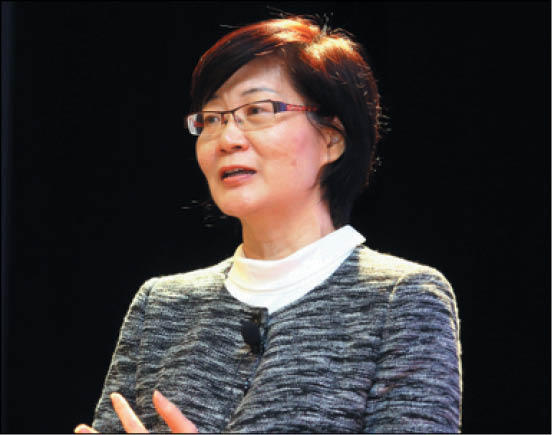 While genuine demand for residential property — especially from first-time homebuyers — continues, weakening purchasing power due to rising inflation and tighter lending by banks have intensified the sluggishness. On top of that, higher property prices at new projects continue to impact the domestic market.
External economic factors, such as the slump in oil prices, are affecting the volume of commercial activity. Oil and oil-related companies have experienced a contraction and have subsequently downsized. This has impacted the demand for and occupancy of commercial office space, especially in the Kuala Lumpur city centre. Prime retail in the city and on the KL fringe that have high occupancy rates is still holding out and has seen an increase in rental rates.
Given the high property prices and fewer new purchases, the rental rates of current residential properties are expected to remain resilient, fuelled by a growing pool of young people deferring their homebuying decision.
Nevertheless, the rental rates of high-end properties in prime areas, especially in the city centre, are deemed less favourable due to the downturn in the oil and gas sector, and the departure of expatriates to their respective countries.
Investors are likely to see more commercial properties in the market selling at more realistic prices and can, therefore, bargain-hunt for the best deals. Investors would want to search for commercial properties with reasonably good yields to tide them over in the soft market.
My wish list for this year is to see more domestic firms expand, thereby requiring more office space, and more multinational corporations set up office or industries in Malaysia. The enhancement in security and crime surveillance in the city, housing areas and streets will attract tourists and increase economic activity in the country. I would also like to see well-planned new areas, especially in and around MRT and LRT stations; seamless connectivity and more public spaces and parks; and enhancing Greater KL as one of the most liveable cities in Asia-Pacific.
For residential properties, I wish to see the EPF Account 2 allocation increased from the current 30% and a higher withdrawal limit for first-time homebuyers. Also, I wish to see more flexible financing packages for such buyers to help them buy properties costing less than RM500,000. The developer interest bearing scheme should be reintroduced for them.
Additionally, I would like to see current infrastructure developments that connect Greater KL fast-tracked and more emphasis placed on public transport and infrastructure projects in second-tier cities such as Penang, Johor Baru and Kuching to promote regional economic and property market growth.
As for PR1MA, I wish to see it well regulated and for it to maintain its public housing policy.
Tang Chee Meng (Chief operating officer, Henry Butcher Marketing Sdn Bhd)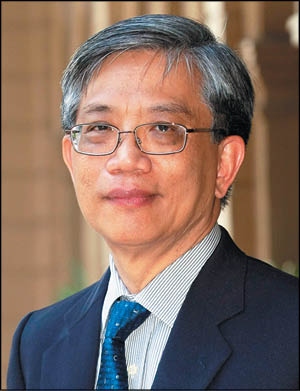 The Malaysian property market appeared to be softer in 2016. Based on the latest available statistics from the National Property Information Centre, the overall volume of property and residential transactions recorded in the first half of 2016 dropped 20% from that in the corresponding period in 2015 while the value of overall property transactions dipped 6% and that of residential property sales declined 16.8%. The increase in retrenchments — particularly in the oil and gas, finance and aviation industries — and an increased feeling of job insecurity, rising cost of living after the implementation of the Goods and Services Tax and the difficulty in securing maximum loan margins from banks contributed to a decline in demand. This affected the take-up in developers' new launches.
The local property market is expected to continue to be soft this year with lower transactional volumes and values due to slower economic growth, higher cost of living and weaker consumer sentiment. Housing developers will continue to be plagued by higher withdrawal rates as buyers face challenges in securing financing. The residential market will focus on affordable homes priced under RM500,000 in suburban locations and smaller units closer to the city. Developers will come up with more innovative packages and designs to boost sales in a challenging market.
Property prices may dip in the face of slower take-up rates but this is not expected to be significant. Overall, the property market is expected to be stable. We may see some market recovery in the second half of the year as the government is expected to announce some goodies in the period leading up to the general election, which may help boost the property market.
The strategy for investors in this market would be to look at established locations or upcoming areas with improved infrastructure and strong growth potential, and buy from reputable and financially sound developers. They should invest with a longer-term horizon and not for short-term speculation.
In a softer market, investors who have ready funds have better opportunities as property owners will be more realistic in their price expectations. They will be more willing to listen to offers and negotiate pricing to close a sale.
In Budget 2017, the government announced measures to help the property market, such allocating more funds to build affordable homes under several government agencies, such as PR1MA, and increasing stamp duty exemption from 50% to 100% for houses costing up to RM300,000. We hope the government will also look at introducing new measures to boost the soft property market, particularly for first-time homebuyers, and the affordable housing segment. For example, the government could offer a 50% stamp duty exemption for first-time buyers of homes costing RM300,001 to RM500,000. Also, the government could consider allowing developers to offer schemes, such as the developer interest bearing scheme, for first-time buyers of homes costing RM300,000 and below to lessen their financial burden.
Eddy Wong (Managing director, Nawawi Tie Leung)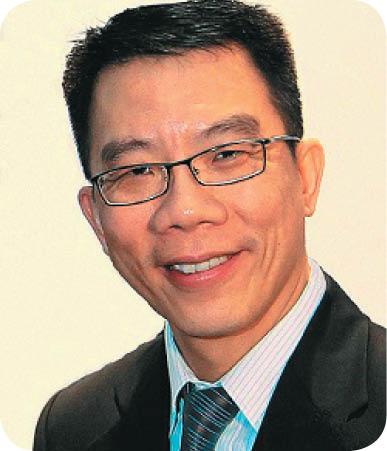 The value of transactions in the residential sector in the first three quarters of 2016 dropped 11% from that in the corresponding period in 2015. In terms of the number of transactions, the drop was even more pronounced, at 14%. The sector is on a general downward trend, reflecting the soft market.
Market performance this year will not be very different from that in 2016. The factors affecting the property market are the current tight credit situation and weak economic sentiment. Due to the high household debt of 89.1% of gross domestic product, it appears unlikely that Bank Negara Malaysia will ease its tightening measures [to curb speculation in the property sector] anytime soon. Thus, the market is expected to remain soft this year.
It is always a good time to buy properties when the market is down — more discounts and freebies are offered and purchasers generally get a better deal compared to when buying during an upward trend. The key is to do your homework, study the market carefully and not overstretch your financial commitments.
Adopt a longer-term view of your property purchase. Look at the infrastructural developments that are planned for the neighbourhood, such as the MRT lines and the highways. Access to amenities and connectivity is a great demand driver and will be the catalyst for higher prices. This is important when you need to sell your property in the future as you would want to enjoy some capital appreciation to provide the base for your next property upgrade.
My wish is for the clouds in the global economy to clear up so that we can have better clarity; this will lift the mood and sentiment in our property market. I wish for more foreign direct investment flowing into the economy and for the property sector to spur developments in the country. Finally, I wish for more affordable housing projects to meet the needs of young buyers who want good quality accommodation to raise their families. No one should worry about having a roof over their head.
Michael Geh (Director, Raine&Horne International Zaki + Partners (Penang))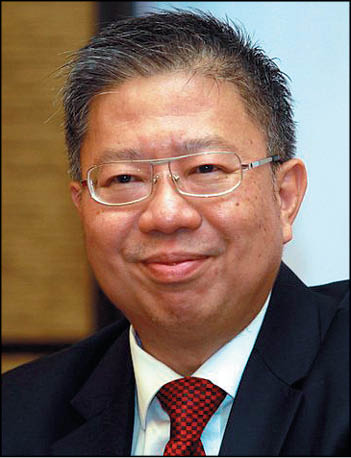 The Penang residential market was generally flat in the primary sector where lower loan margins and strong pricing of residential products, coupled with cautious homebuyer sentiments, saw 9,899 transactions amounting to RM4 billion in value from 1Q to 3Q. The number of transactions in 2015 was 15,000 units amounting to RM6.18 billion in value.
This year may see the overall number of transactions fall a slight 5%. This will be known by 1Q2017. Also, buyers will be offered plenty of houses priced at below RM500,000 this year.
A survey of projects currently on sale reveals that 3Q2016 and 4Q2016 saw the issuance of the much-needed Advertising Permit and Developers Licence to start the cycle of signing of sales and purchase agreements and securing bank loans.
The market will get "real" when buyers start to purchase homes they can afford. Banks will still disburse loans to qualified purchasers this year.
Speculators have been sidelined in the last two years and will attempt to offload their properties. A sudden spurt of mass offloading on the secondary market will see lower prices of speculatively held properties in high-end condominiums.
The percentage share breakdown of residential property transactions by price range in Penang in the second half of 2016 is: 33% for RM200,001 to RM500,000; 23% for below RM100,000; 20% for RM100,001 to RM200,000; 18% for RM500,001 to RM1 million; and 6% for RM1 million and above.
Investors should look at buying secondary market commercial shophouses next to current hot spots, such as Batu Kawan, Bukit Mertajam, and anywhere on the island. The state is in a pre-LRT mode, meaning that when transport improvements arrive, the price will surely be higher.
My wish list for this year includes imposing fair development charges on landowners and developers, and reducing charges imposed by privatised service providers such as Tenaga Nasional Bhd on developments that will be sold as affordable housing.
Duties or taxes imposed on affordable houses should be waived or reduced. I would also like to see fast approval in the selection of buyers.
Sulaiman Akhmady Mohd Saheh (Director of research, Rahim & Co International Sdn Bhd)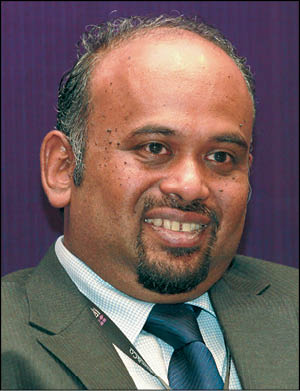 Against the hopes of many, the property market continued its declining trend — which began in 2013 — in 2016. Earlier in the year, despite the tough outlook, there were still expectations that the market could begin to improve in the latter half of the year. However, in the third quarter, national transaction numbers were still declining in all major sectors, with the exception of the agriculture sector, while the total value of transactions showed a decline across all sectors.
Factors such as volatile crude oil prices, a weaker ringgit, political uncertainties, rising unemployment and the slowdown in China's economic growth affected the local market environment by impinging on consumer sentiment and business confidence.
Slower take-up rates in new launches also resulted in some developers postponing their projects.
Loan eligibility due to the tightening measures imposed by Bank Negara Malaysia was one of the reasons given for the slow sales performance.
Prices of properties, on the other hand, were stable. Although some expected speculators who had relied on the developer interest bearing scheme over the past few years to be tested when they had to commence repayments, the market was relatively stable and still had holding power.
This year could be challenging as well, although we are not expecting a market slump but more of a stabilisation. With the current economic situation underlined by the surprising results of the Brexit referendum and the US presidential election, the attitude of the local market is expected to be more muted as it adopts a wait-and-see attitude.
The property market is expected to remain subdued with hopes for some signs of recovery as the Organization of Petroleum Exporting Countries attempts to stabilise global oil prices and as we move towards the next general election. Traditionally, election years spur some improvement in market confidence.
Nevertheless, projects with strong fundamentals are expected to perform well. Projects that are well aligned with the market's needs, preferences and expectations may even command a premium even in this challenging environment.
Developers are seen moving towards delivering more affordable mass-market housing. With the completion of Phase 1 of MRT1, more transit-oriented developments or transit adjacent developments will be expected to spur property market growth.
Investors will be on the lookout for good bargains during these times. They should be in touch with their preferred financiers to get some indication of their credit rating so that they will know how much credit they can get should the opportunity arise. Talk to registered real estate agents and negotiators for a heads-up on any latest offers in the market, which could very well be a good bargain, especially on the secondary market.
I hope that events, such as the SEA Games [in August], the completion of MRT1 and the high- speed rail project, will help boost the property market indirectly. Access to financing should be looked at to ease the burden of those who truly qualify but not at the expense of overall market stability. A holistic approach is needed to face the challenges in both the general market and the affordable housing sector.
James Wong (Managing director, VPC Alliance (Malaysia) Sdn Bhd)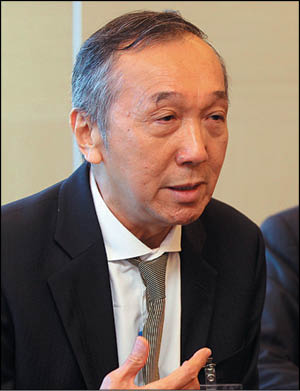 The local property market softened overall in the first nine months of 2016. Both the volume and value of transactions recorded double-digit contraction — 11.87% and 16.41% respectively — in the first nine months of 2016 compared with the corresponding period in 2015.
In tandem with the moderating market, there were fewer new launches and the sales performance of residential properties was weaker than in 2015.
With the current slowdown in the property market and with the economy expected to grow between 4% and 5% this year, we expect to see further declines in transaction volume and value. Nevertheless, many international investors may find Malaysia an attractive destination for property investments, given the weaker ringgit, worries about the Brexit vote in Britain and Europe, and the uncertainty over [US President-elect Donald] Trump's investment policies. Hence, we expect to see more foreign investors express interest in local properties, especially condominiums and serviced apartments in Kuala Lumpur, Johor and Penang this year.
We do not expect the property market to recover, especially when the general election is expected to be called next year, which will result in buyers adopting a wait-and-see attitude.
On the primary market, we expect to see more creative and innovative marketing schemes and futuristic ideas to boost sales in this challenging year.
As for investment opportunities, investors should look at established locations, popular suburbs and mixed-use developments connected to ongoing transport projects, such as LRT3, MRT1, MRT2 and high-speed rail, which will enable investors to enjoy both good rental returns and capital appreciation.
The best strategy for investors is to rent this year. They can make a decision on investment in 2018, when the deciding factors will be political and currency stability, and a recovery in the economy.
I have a few items on my wish list for this year. Introduce more prefabricated housing systems for affordable homes and provide more government incentives. I would also like the government to reintroduce the developer interest bearing scheme for first-time homebuyers and cap the prices at RM500,000.
Also, give incentives to developers who set aside land for affordable housing and allow EPF members to withdraw up to 40% of Account 2.
Last but not least, government institutions and government-linked companies should monetise their surplus land and make it available to all developers.
Sarkunan Subramaniam (Managing director, Knight Frank Malaysia)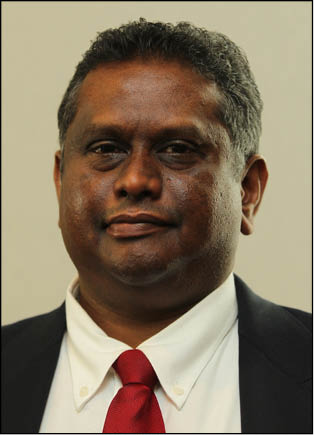 In terms of the domestic property market, 2016 was a subdued year. It was tough for developers who faced a lot of issues, such as poor loan approvals. Some of them resorted to providing more incentives and gimmicks in order to meet their sales targets. Nonetheless, I believe there were land transactions in 2016, which shows that developers are still out there looking for bargains and land opportunities.
This year will most likely be even more challenging than 2016. We are likely to witness a similarly subdued mood as far as the primary and secondary markets are concerned. However, there will be quite a few investments. For example, big-ticket items such as offices and shopping centres will see transactions. Opportunities are there for both local and foreign investors looking to buy or invest because of the reasonably good yields in the local market.
I think it is important for investors and homebuyers to look at what is being offered in the current market. In this climate, developers will continue with their sales campaigns, so it is important for investors to find out what is real and what is a gimmick. This would not be an easy thing to do but it would be worthwhile to look into what is best for them.
As far as the commercial segment is concerned, properties that are combined with reasonably good returns will be the items to look for this year. My advice is that investors should hold on to their cash and be on the lookout for bargains. We are likely to witness more options in the market, especially towards the end of the year.
Moving forward, my only wish for this year is a stable political environment and a clean government. I believe this will help improve the economy and the property sector in Malaysia.
Erick Kho (President, Malaysian Institute of Estate Agents (MIEA))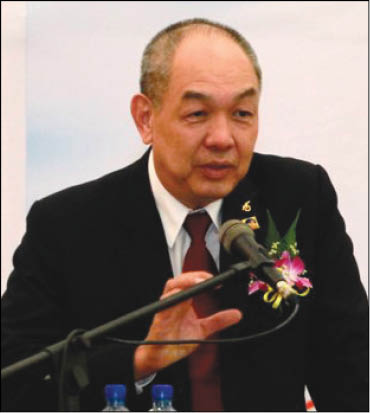 In 2016, the property market plummeted between 15% and 20% in terms of volume, depending on the sector. The secondary market, however, saw an improvement with good units in good locations coming up for sale.
As for the primary market, property launches that had been delayed were revised and reintroduced to the market, and some of them enjoyed good take-up rates.
Overall, the current market has affected our agency. Previously, we had about 22,000 registered estate negotiators but there were almost no renewals in 2016. According to our professional development programmes, the renewals went down almost 30% in 2016. This scenario reflects the market and also the number of people who are in this practice today.
Different variables are affecting the current market . Our currency has gone down, and investors are uncertain as to when this will end. There is also the political situation in the US with the newly elected president, and our local political situation, which we do not foresee stabilising anytime soon. That being said, with the number of uncertainties, we do not expect a big improvement in the property sector this year.
The main thing is market confidence. Overall, investors need to be confident of the market, and the local and international political situations play a big part in instilling confidence. We believe there are still a lot of investors with cash but they are not willing to spend due to these circumstances.
For investors and homebuyers looking for opportunities on the primary market, there are a number of new projects and launches. It is a good opportunity for investors to look at these new launches in good locations.
As for the secondary market, we highly recommend homebuyers to look at it as there are a lot of previously unavailable properties that are available now at much more reasonable prices in good locations such as Bangsar, SS2 and Subang Jaya.
In fact, there are a number of commercial properties that are now available in these locations in current market conditions. It is important for sellers to make good offers because buyers are hard to come by. If the buyer is serious, the seller should certainly make an offer. I know of a client who in the past purchased a corner lot in a good location — with returns of about 6% — at almost a 10% discount. With secondary properties, a lot of things are certain, such as the amenities and good rental income.
For this year, our wish list is to have more market confidence in the property sector, and we hope that our political situation and currency will improve and stabilise. Nevertheless, with the weaker currency, we should be able to attract more foreign investors in the coming months.