Johor market is tougher than you think
INTERESTINGLY, Johor's residential transaction volume has not decreased as much as Kuala Lumpur's and Selangor's, noted TheEdgeProperty.com Malaysia product and business development director Alvin Ong during his presentation on the Johor housing market at TheEdgeProperty.com "lou sang" networking dinner with property industry players in Johor.
Over the year to June 2016, the secondary residential property transaction volume in Johor had fallen by 29%. In comparison, transaction volume in KL and Selangor had decreased by 35% and 36%, respectively. Meanwhile, the lowest volume decline was recorded by Penang at 25% during the same period.
"Also, [over the same period] in terms of average transaction value (RM/psf), Johor had recorded the highest price growth among major states, indicating that Johor could be relatively more resilient compared with the other urban states," added Ong.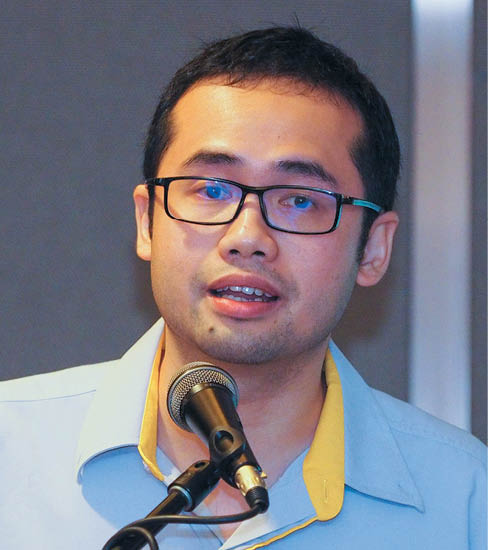 According to him, this could be due to the fact that Johor has not seen the kind of home price inflation that has been seen in other major states in the past.
"From 2005 to 2015, the increase in home prices in Johor was not quite in line or was slightly lower than the Malaysia average.
"Compared with KL and Penang, [where house prices] have grown by roughly 2.5 times, Johor has only grown by two times," he noted.
Comparing housing transaction data in Johor between the period of 2H2012 to 1H2013 and 2H2015 to 1H2016, Ong noted that Muar, Kulai and Ulu Tiram seem to be holding up better than other areas in Johor as the housing transaction volume in these three areas dropped by 7%, 12% and 12%, respectively, against the average drop of about 15% in Johor.
"In terms of capital growth over the same period, Batu Pahat, Muar and Ulu Tiram appear to be doing pretty well, where their average transacted price [for residential property] has grown about 12% over the same period," he said.
Condominiums seemed to fare better than landed homes as the transaction volume for condominiums in the period of 2H2015 to 1H2016 had dropped 13% from the volume recorded in 2H2012 to 1H2013 while detached houses, semi-detached houses and terraced houses had seen volume fall 22%, 22% and 19%, respectively, over the same period.
Overhang units rising
However, while Johor has given a stronger showing than KL and Selangor, the overhang situation in Johor is creeping up. The overhang units in the state as at 1H2016 had grown 21% from 1H2015 to 2,831 units.
Ong said the overhang situation in Johor is mainly contributed by the RM500,000 and above housing segment.
"In the RM200,000 to RM500,000 segment, the overhang level is actually coming down (-6%).
"The problem is in the RM500,000 to RM1 million segment where overhang units have grown 3.5 times (+87%) and the segment above RM1 million has grown nine times (+204%)," he said.
Opportunities in Singapore
TheEdgeProperty.com Singapore head of research Feily Sofian also gave a presentation on Singapore's property market outlook and opportunities in 2017.
For interested homebuyers who are seeking good deals in Singapore, she noted a few condominiums which are likely to offer discounts as their developers may be eager to avoid having to pay the additional buyer's stamp duty (ABSD) for unsold units.
"Among some of the projects that are due to pay their ABSD include The Trilinq at Jalan Lempeng with 280 unsold units, Mon Jervois at Jervois Road with 43 unsold units and eCO at Bedok South Avenue 3 with eight unsold units as at November 2016.
"A developer with very few unsold units left will likely be keener to offer discounts to buyers to prevent the hassle of paying the ABSD. For example, the eCO townhouses were transacted at an average price of S$1,302 (RM4,063) psf in 2014 and 2015 but currently only have an asking price of S$829 psf," said Feily.
About 100 guests attended the dinner on Jan 13. Among them were UEM Sunrise Bhd managing director and CEO Anwar Syahrin Abdul Ajib, Eco World Development Group Bhd (EcoWorld) president and CEO Datuk Chang Khim Wah, BCB Bhd founder and group managing director Tan Sri Tan Seng Leong, S P Setia Bhd president and CEO Datuk Khor Chap Jen and committee members of the Real Estate and Housing Developers' Association Johor branch led by its chairman Datuk Steve Chong.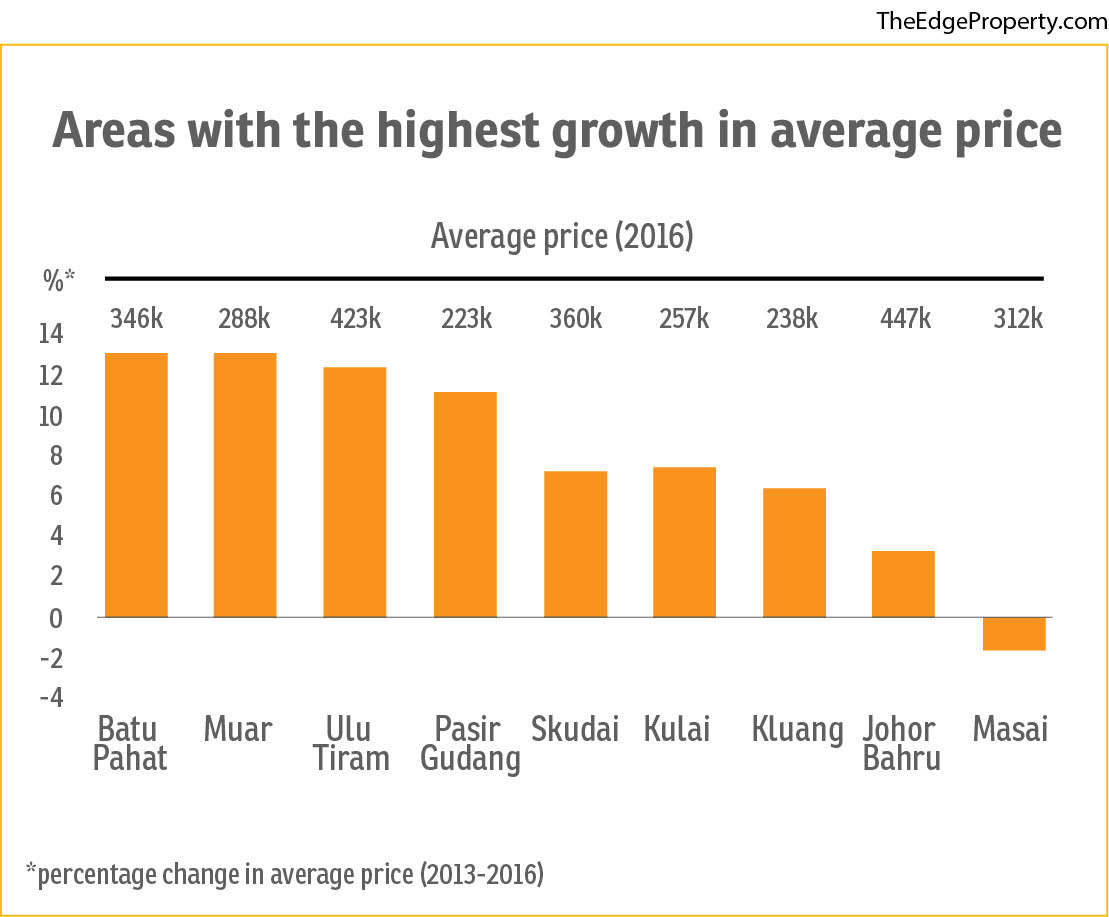 In her welcome address, TheEdgeProperty.com editor-in-chief and managing director Au Foong Yee expressed her gratitude and appreciation for the property development sector's support over the past year.
"Strategic and sustainable partnership will be even more crucial for mutual success. The ability to build and nurture a strong working relationship will be key to mitigating the bumps ahead," she said.
Au added that 2017 has been predicted to be a tough year. "And looking at the prevailing conditions, the jury is out as to when the market will turn."
"However, we at TheEdgeProperty.com subscribe to the adage 'when the going gets tough, the tough get going,'" she added.